Available Properties & Land
Deciding where to locate, relocate, or expand your business is a tremendous undertaking, one both exciting and daunting. At the Business Development Board of Palm Beach County, our team of experts understands every facet of the process, from the moment you begin your research through your requirements for corporate governance, supply chain continuation, cost analysis, whether your will build to suit on "shovel-ready" land or find an existing property, workforce directives, incentives, and so very much more.
The BDB can provide you with reliable business relocation information, site selection assistance, market insight, incentive road maps, and municipal cost information. Most importantly, with 30 years of experience in business expansion and corporate headquarters relocation, our experience is invaluable. So, take the first step and view corporate headquarters properties, land, and existing locations available within Palm Beach County by clicking here.
We also offer a program unique to Palm Beach County. In fact, Shovel Ready Palm Beach is one of the first programs of its kind in Florida. Under its parameters, the BDB identifies vacant commercial and industrial property that is "Shovel Ready." This is an important new initiative since shovel ready sites increase an area's competitiveness in attracting new relocation and expansion projects. In order to become a Shovel Ready Site, property owners submit an application outlining general information about their sites, including the necessary information and details about the development approvals already obtained. First, each application submitted is reviewed by BDB staff to assure it is complete and all supporting documentation is present. The property owner or agent is notified if the BDB staff identifies missing documentation or needs additional information.
| | |
| --- | --- |
| | |
| | |
Palm Beach County and our many municipal partners are aware that companies are focused on speed-to-market. With expedited permitting, we have shortened project turnaround times for many firms.
Expedited permitting encourages new businesses to relocate in Palm Beach County by assisting qualified building projects with a coordinated and fast-tracked permitting process. Expedited permitting also helps existing local companies expand their operations. The Palm Beach County Planning, Zoning, and Building Department makes expedited permitting available to qualified businesses. In addition, the following cities have adopted expedited permitting initiatives: Jupiter, Lake Park, Palm Beach Gardens, West Palm Beach, Boynton Beach, Greenacres, Delray Beach, Boca Raton, Riviera Beach, Royal Palm Beach, Wellington, Mangonia Park, Lake Worth, and unincorporated Palm Beach County areas.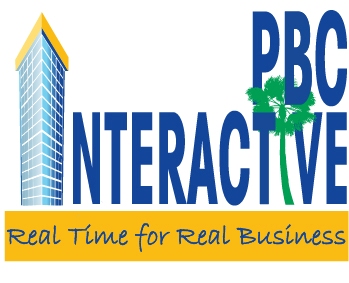 PBC Interactive offers real-time data intended to help facilitate economic development in the county. In addition to new tools for business identification, research, and reporting, the application integrates several new layers, including the North American Industry Classification System (NAICS) codes, existing land use, and economic development organizations in the county. The data is updated daily and provides current, parcel-based business information.